Meet the JetWet. The Ultimate Sport Power Washer.
Made for your next adventure.
The JetWet is lightweight and powered by a 12 volt rechargeable battery.
Twist on the interchangeable shower nozzle and leave the sand at the beach!
Charge it up at home or on the way to your next adventure.
Up to 30 minutes of fresh water.
Full up the 2.5 gallon reservoir, turn it on and wash away dirt, grit and sand wherever you are.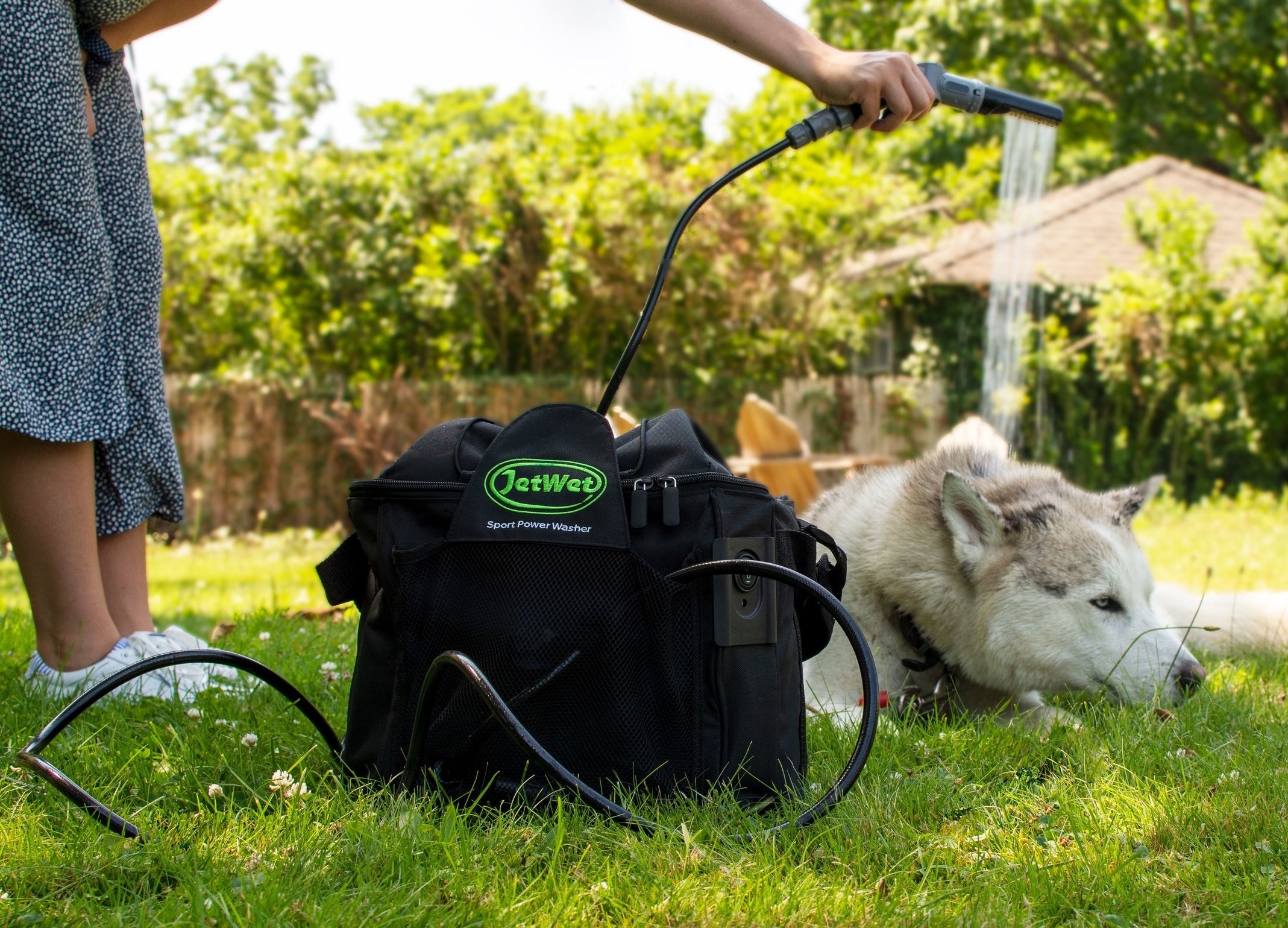 Gentle enough for your furry friend.
Use the shower nozzle to keep your pup calm and clean.
The JetWet sprays water at 85 psi.
The only portable power washer that's powerful enough to get the job done.
Adjustable spray tip converts from stream to mist.
Eliminate the mess so you can enjoy the outdoors,
stress free.
Power Washer.
Water Blaster.
Charge it up. Fill it up. Leave the dirt (and other annoyances) behind.
Stay clean, fight dirty with
the JetWet.
Start your next journey with the JetWet.
People are talking about the JetWet.